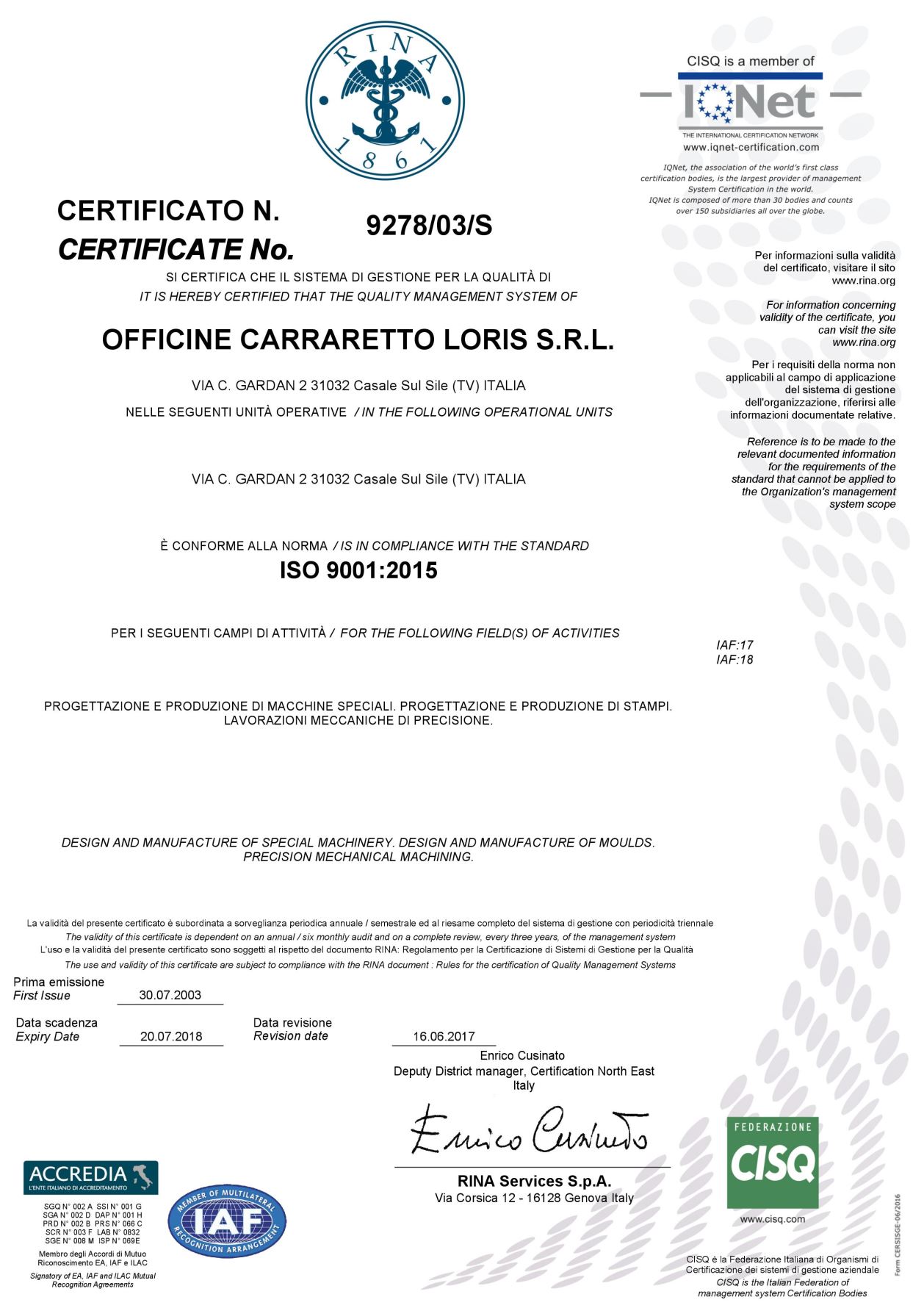 The company believes that the highest quality must be always present during every stage of its activities. Customers need to perceive Carraretto as a reliable supplier for the cnc machining on behalf of a third party, for the assembly of mechanical components, for the construction of prototypes and moulds and more.
Cnc machining, mechanical assembly and production of quality moulds
For this reason, since 2008, Carraretto has obtained the UNI EN ISO Certification and follows, in its entire production process, the principles of the quality management system specified in the ISO 9001:2015 CERTIFICATE N. 9278/03/S. We use a special machine for testing three-dimensional (DEA) to ensure the best product and quality. The high precision and the stroke of this machine are ideal for dimensional inspection of small and medium size components.